 01 Jan 1993
History

---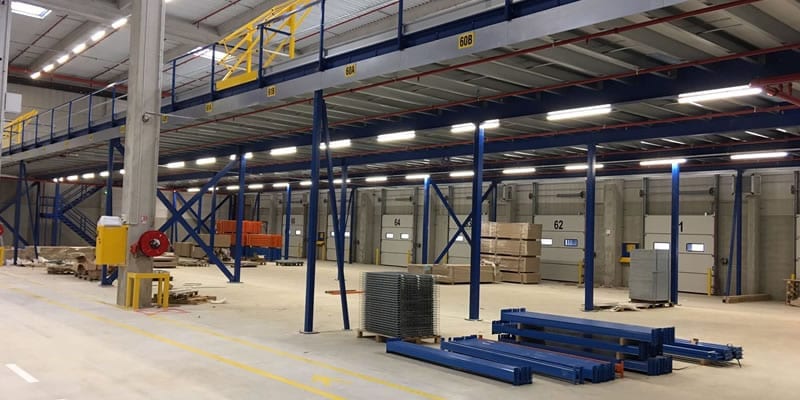 The design, calculation, and delivery of custom-made industrial mezzanine floors — that was Gerard Koot's driving idea when he founded Almacon in 1993. In Gerard's words, "The opportunity was right there. There were not many companies specialised in mezzanine floors, especially not custom made ones. I wanted to develop a product that would put clients' needs first in order to realise their wishes and ideal solutions. And that became the Almacon purpose. I am so proud of our loyal customers who we have been doing business with for 25 years. And that really says it all. They grow along with you. You always need to provide a bit more than clients expect. As long as you keep doing that, you retain customers and create so much added value."
01 Jan 1998
Serving the specialist

---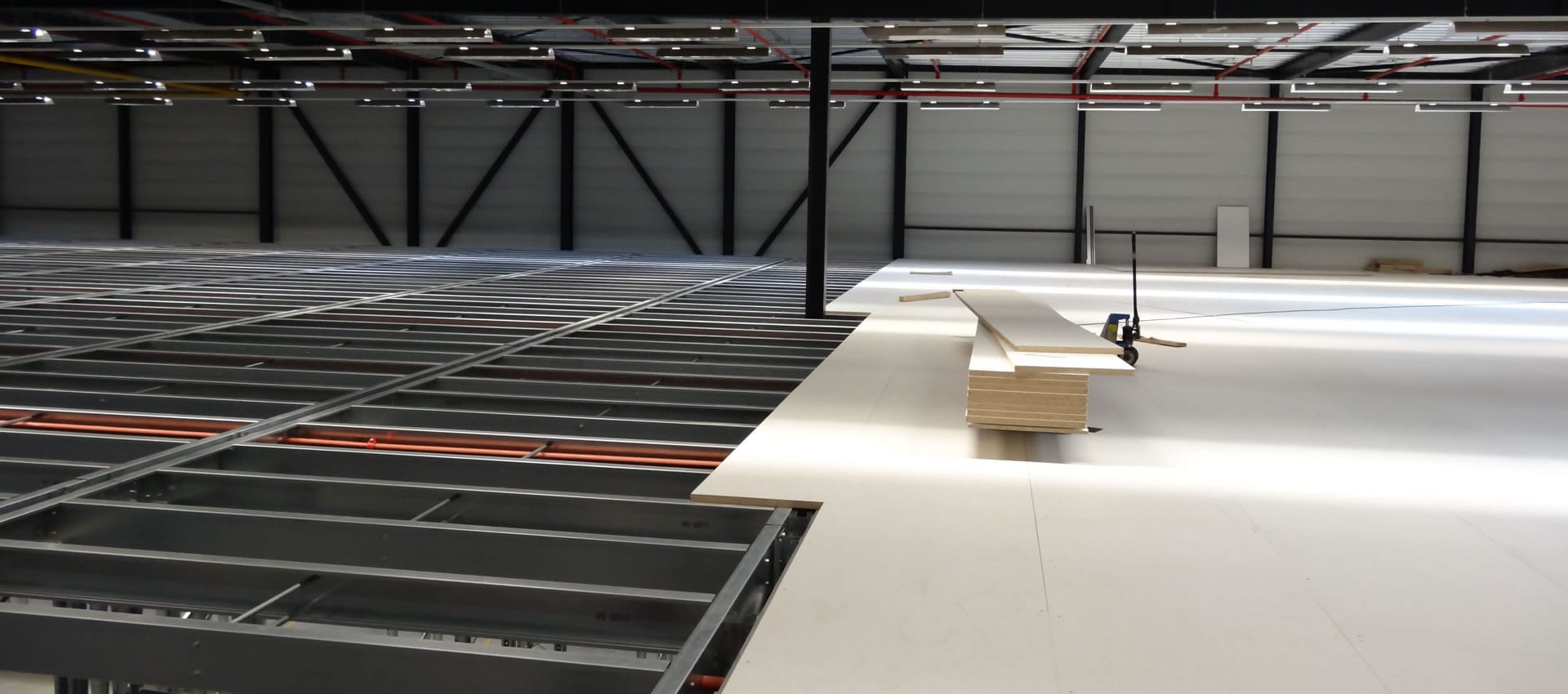 These days, Gerard is retired, but the concept of going above and beyond and always surpassing clients' expectations is still front and centre at Almacon. Even now, 25 years after the company was founded. It is the combination of years of technical expertise and commitment to customers that drives most clients to embark on longstanding partnerships with Almacon. So, what does that extra mile look like?
Aside from designing, calculating and delivering, it also involves supporting manufacturers: collaborating, brainstorming, and striving for solutions. Serving the specialist. Entering into partnerships that not only retain Almacon's high-quality standards, but also those of the manufacturers who will ultimately be using the product. Innovate together and aim for the highest possible results. It is literally the Almacon mission to bring you to a higher level.
01 Jan 2005
Beyond the standard

---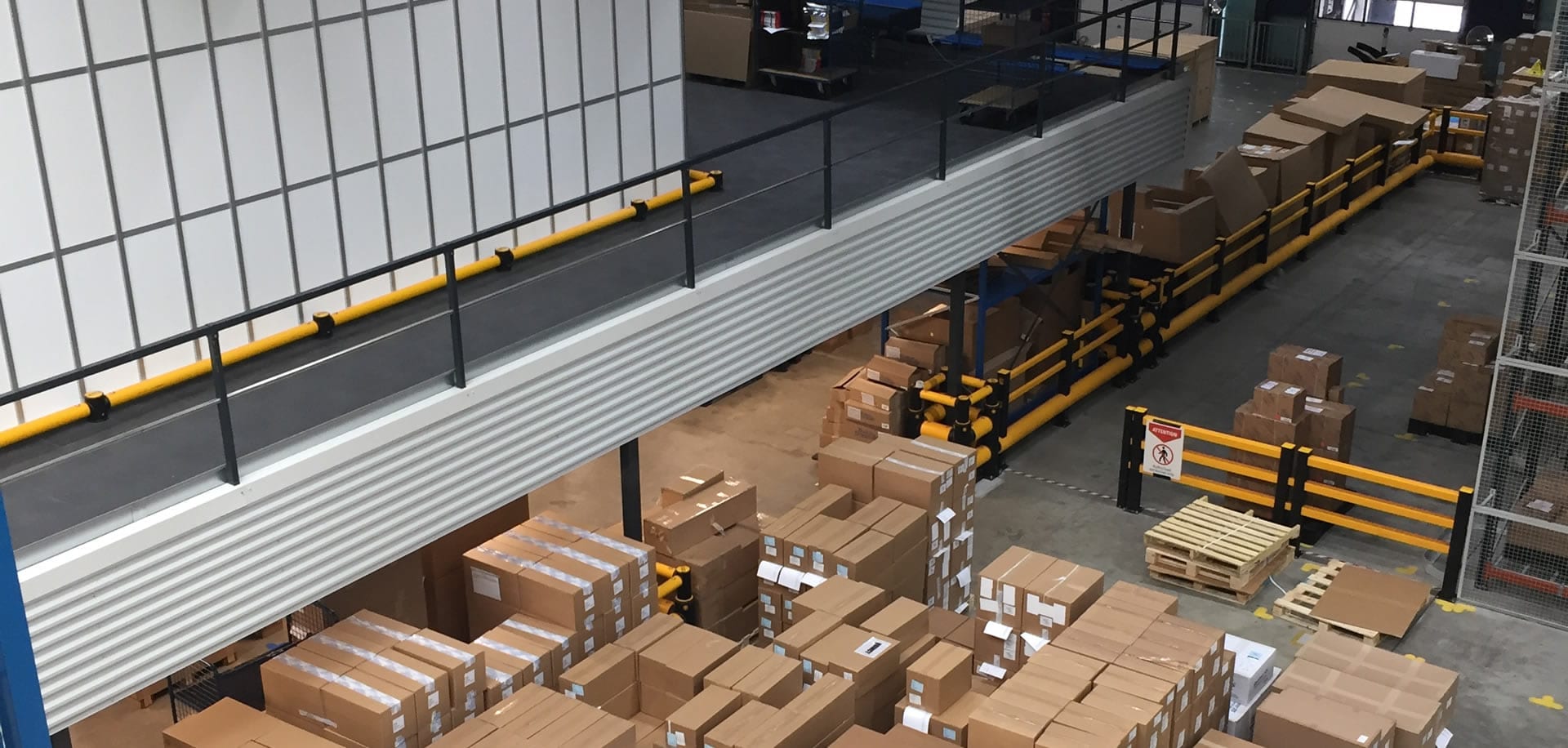 The power of the product lies in its customisation. Unobstructed by the limits of standard profiles and independent of hole patterns in the girders, Almacon always delivers custom work. A unique, high-end product at any desired length, width, height, and colour. We like to compare our work to that of an architect: "Where a contractor will often build the same house with a few small variations, we see ourselves more as an architect. We take inventory of client needs and transform those requirements into a solution. That usually isn't a standard solution, but rather the perfect mix of materials to create exactly what the client is looking for."
And those needs are becoming ever greater and more complex. Where the creation of a practical mezzanine floor used to be the main wish, other factors have grown in importance. "Customers want to handle their spaces differently. That calls for a qualitative product that meets all safety requirements. But it also needs to look great and suit today's technological and ecological developments. Consider robotising, earthquake zones and durability. Those all require creative, out-of-the-box solutions and specific made-to-order work. Standard solutions are not an option."
The Almacon solutions consist of thoughtful high-tech systems with complex, strict safety and quality requirements that comply with all laws and regulations. Up to date with technological developments. As a plus, all the complex statistical calculations can be completed in-house. Almacon always keeps an open dialogue with clients and has a very flexible delivery programme, thanks to a widespread network of suppliers, even internationally. Importantly, all Almacon products are CE-certified.
01 Jan 2018
The sky is the limit

---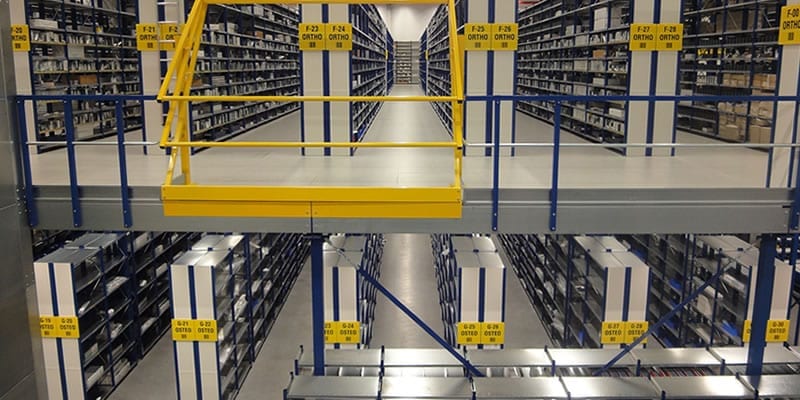 'We make, we innovate, and we create. So our clients can move forward." Where others might drop out, Almacon goes the extra mile. That often means pushing limits, even literally going beyond borders. Projects in Ukraine, Poland, the Czech Republic, Germany, France, and Australia are no longer an exception. Despite large-scale projects with major clients, Almacon remains humble: "We don't feel the need to grandstand. But when we create something that's truly special, we feel that's worth celebrating." A lovely thought that is also reflected in the Almacon vision:
"Almacon is and it always will be a small company in terms of the number of employees. But when it comes to mezzanine floors, we like to think big. We deliver a high-end product that is unique, innovative, precise, and perfectly coordinated. If it doesn't yet exist, we will create it. Where others bow out, we keep going."